The Herd by Edan Gorlicki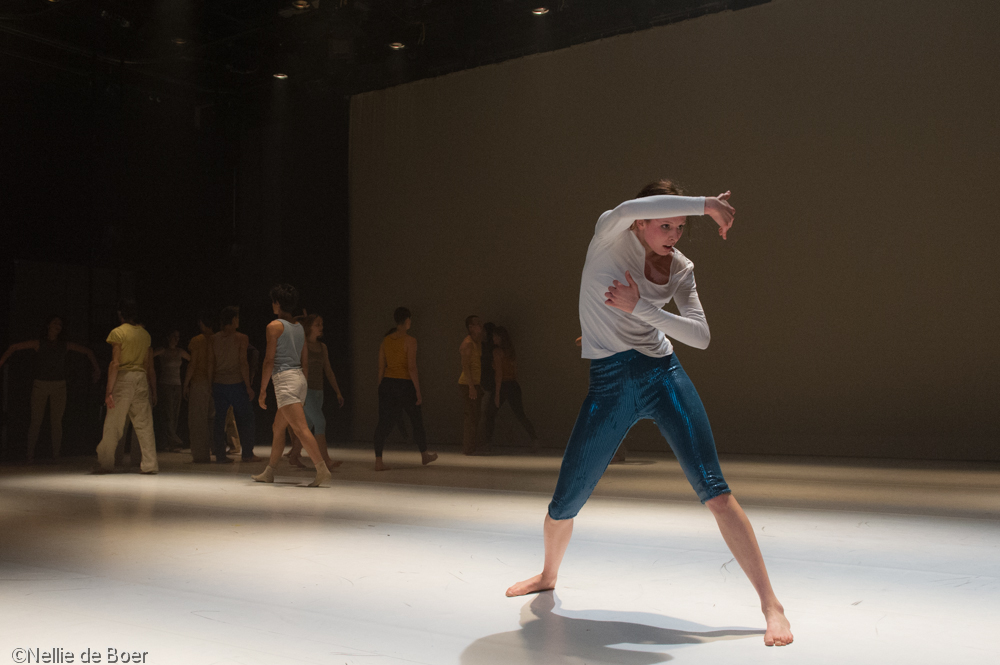 Premiere: Feb. 18th, 2014. AHK Dance Theater Amsterdam / NL

A choreographic work inspired by Herd Mentality.
Choreographer Edan Gorlicki took on the 18 powerful dancers of the MTD3 and created a whirlwind of motion. The Herd is a phenomenal image of moving landscapes and magical composition. But don't be fooled, if you look well, inside 'The Herd' you can find diverse personalities and touching scenes. The Herd expresses the social behaviors we experience as, and in a group.

Choreography: Edan Gorlicki
Repetiteur: Vivianne Rodrigues de Brito
Music: John Adams – Shaker Loops
Performed by and created with:
Almudena Ballesteros Parejo, Moreen Beentjes, Wilhelm Blomberg, Thais Brinch-Hvid, Annemieke Bruens, Dominik Feistmantl, Samuel Feldhandler, Ann Kathrin Granhus, Demian Haller, Anni Kaila, Charlotte Petersen, Moreno Perna, Nik Rajšek, Lena Schattenberg, Odile Wyers, Irene Bellester Vicente, Megan Moore and Outi Markkula.